The perfect cut every time
Kubota ride-on mowers provide a flawless quality cut and grass collection regardless of the conditions.
The range spans from 13-38hp available in a variety of models, side or rear discharge deck as well as various collection capacities.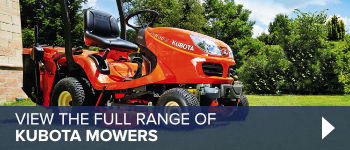 Trimax offer a comprehensive range of commercial mowers which are designed to produce the best cut possible whilst ensuring you spend less time and money on maintenance.
Roller Mowers
Flail Mowers
Rotary Finishing Mowers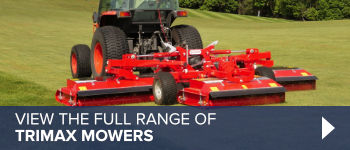 Dennis Mowers offer unrivalled performance and impressive versatility.
Wide selection of cylinder mowers and grounds maintenance equipment
FT range which features an interchangeable cassette mower
Option to fit 12 different heads including: scarifiers, verticutters, brushes, spikers and slitters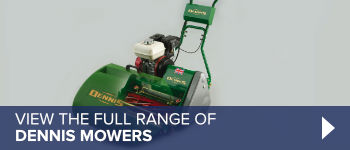 Wessex provide a range of mowers suitable for commercial use and turf care.
Machines which are easily attached to ATV's and compact tractors, whether you are taking care of a small area of grounds or acres of land, Wessex's groundcare solutions can help to make maintaining great looking grounds much easier.